Lights! Camera! Action!
Enjoy recorded videos of your Columbia Librarians, some local community members, and performers.
Listen to Miss. Crystal read stories every other Tuesday at 10 am. Sometimes their is a delay in posting video, due to technical issues. Due to publisher restrictions videos will be up to view for one week. 
Watch every other Thursday at 2 pm a new arts and crafts project being made! 
In this presentation, Betsy Jewell, adjunct faculty member with the Department of Journalism at Eastern Illinois University, teaches what fake news is, how it comes about, and how to detect, avoid, and find the facts.
Presenter:
Carol Vogt

Facebook Live 10/07/20
@ 6 p.m.
Stenetta Anthony
Facebook Live 11/07/20
@ 6 p.m.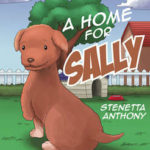 The Librarian: Lego Edition
Take a tour of Stephanie's basement decked out with LEGOs and watch her build different LEGO kits step-by-step by using the directions as her guide.
Stretching with Stephanie
Take some time to slow down from all of the craziness in life. You will be doing simple stretching and some basic yoga techniques. A yoga strap and/or a yoga mat will be beneficial, but not necessary.  Stephanie is not certified as a yoga instructor, these are just some of the stretches and poses she use to aid in her running.
Integration Meditation Wellness Program